Galleri Heike Arndt DK
Where do you find us?
Gallery Heike Arndt DK are Danish galleries located in both Kettinge on Lolland since 1989 as well as in the old East German district of Friedrichshain in Berlin since 2008, an area where the alternative and authentic Berlin flourishes.
Business Model
Both galleries in Berlin (DE) and Kettinge(DK) are owned and managed by Heike Arndt. In addition to exhibiting her own work as well as other artists' work, the galleries also run a string of non-profit activities such as cultural events, workshops, meetups etc. This inclusive business strategy has proved to be a strength as well as a way to differentiate itself from more classical, commercial galleries.
The business model with two associated galleries (Berlin DE/KettingeDK)and its own artist's studios on Lolland(DK) an excellent framework for exhibitions as well as; projects, workshops, research and professional growth in an international context.
The growing demand for both the gallery collective and it's related projects are financed, among other things, with a wide range of services. These include primary art sales, workplace pieces such as murals or sculptures, project and event management, public consultation and private clients as well as various partnerships with external companies. In addition, I offer personal mentoring services, team building and coaching courses based on creative processes. These are often in collaboration with highly qualified partners.
Focus
With establishing Gallery Heike Arndt, I have chosen to support an active and dynamic dialogue between the Nordic and German art scenes in Berlin. This is often done in collaboration with various galleries, museums and other cultural institutions. In addition to engaging a new audience, artists are given the opportunity to expand their network through multicultural projects.
The gallery defines itself as "klein aber fein" (small but fine). Here you will find contemporary art with a focus on painting, sculpture, ceramics, drawing, graphics and other new media such as street art. A strong example of our offering is our graphics department, which boasts a large selection of works by international artists.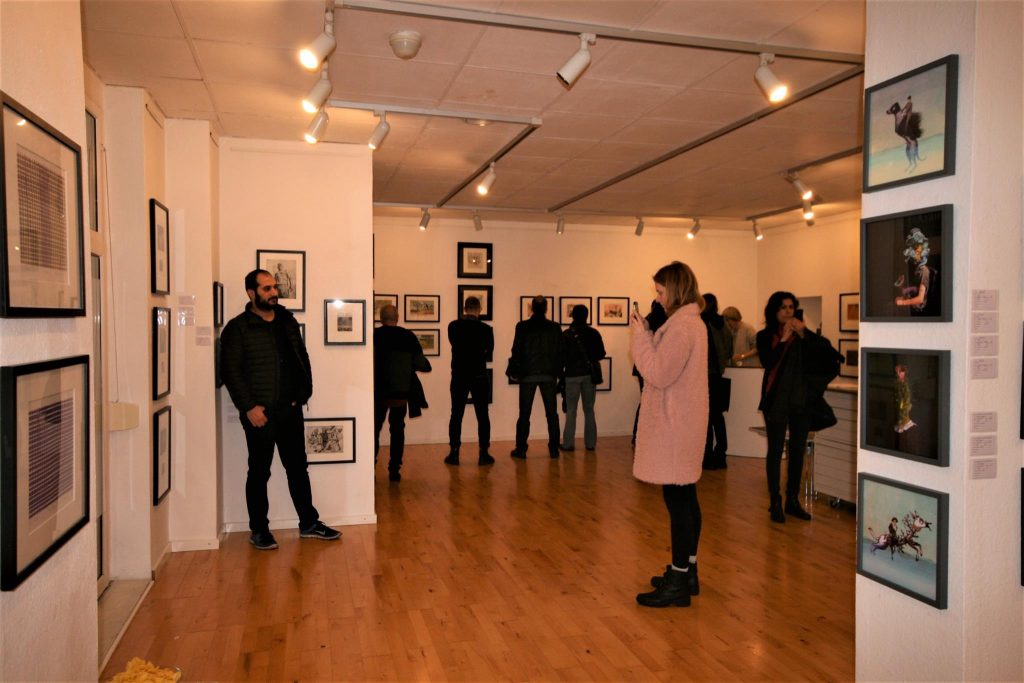 The art, however, can not stand alone for me. I have therefore chosen a strong social and intermedial focus in my work, to combine with the art that is supported by many physical activities. For example our monthly event; 'Scandinavian meeting point Berlin', our workshops, artist events and of course our open call exhibitions and related events, for which everyone can apply for participation.
Background
I, Heike Arndt, am a Danish-German artist, gallerist and cosmopolitan. I established and have operated the gallery and related activities with great passion and success since 1989. I grew up in East Germany, but moved to Denmark in 1985 and have been based there ever since.
Growing up in East Germany, combined with several stays around the world (Greenland, Africa, China,South America and the United States) has led to a fundamental passion for bridging the gap between different people and cultures through art.
Staff
As some of the gallery's activities are based on a non-profit model we rely on a passionate team of interns. At the beginning of each spring and autumn season, a new team of international interns are welcomed into the gallery, and we find this adds energy and an additional dimension to the gallery's work.