Description
Would you like to be part of the daily management in a gallery in Berlin, where contemporary art, culture and group exhibitions between Nordic and German artists are being communicated?
We expect that you:
– are studying or have a relevant higher education
– have good English, German or Nordic language skills
– are able to work independently as well as in team
– want to try new things and are flexible
– can work in some of the following programs;  Word, Excel, In Design, Illustrator, Photoshop, WordPress and Google Apps.
The interns' different areas will often overlap. Meaning that you will have a great influence on the strategic planning regarding the gallery's future and you will have the freedom to start new projects in the gallery.
As an intern at Galleri Heike Arndt DK you will get a chance to use the theories you have acquired during your studies. It is important that you take an active part in structuring your internship. This way you will be able to do work with relevance to your education. In return we can offer you an independent and interdisciplinary internship in one of the most exciting and colorful cities in Europe.
The duration of the internship  is 3-6months (ultimo August – ultimo December), (primo march– ultimo July). Since the gallery is non-profit, the internship will be unpaid. The working hours are 20-30 hours per week across four days.
The intern is responsible for finding a place to stay, but we will of course try to help as much as we can.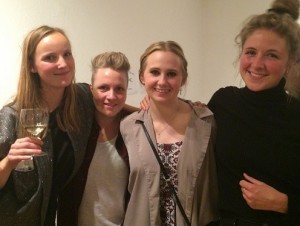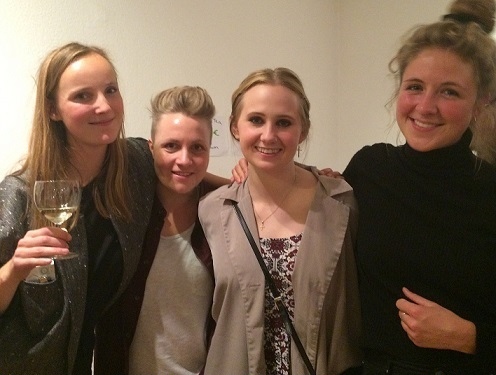 Wir möchten unseren ehemaligen und jetzigen Praktikanten unseren Dank aussprechen – ohne sie wäre unsere Galerie nicht möglich !:
Rikke Rasmus Juel ,Katrine Dyrebye Clausen, Isabella Skaaning, Pernille Smith Sievertsen, Dea Antonsen, Stine,Mathias, Mette Mikkelsen, Heidi Topholt, Kris Damm Meyle, Maria Persson, Annelene Overbye, Troels Jürgensen, Mette Kønig,Ninna Juliane Greve,Ditte Lagergaard,Jacob Pless, Katarina Lee Jørgensen,Charlotte Haik Brandrup,Jan Hjuler,Kirsten David Schmidt,Katarina Birath,Maria Andersen, Fanny Sørensen,Sabrina Berrah, Anders Melgaard,Rebekka Grube, Patricia Korngaard,Sofia Gustavsson,Kristiina Toivonen,Marie Amalie Junker, Nadia Myrrhøj, Sarah Søe Elm Hassing, Tove Andersson, Josefine Stern, Maria Björnsdotter, Simone Wik, Louise Gaardsted Juhl, Iben Lin Vidkjær, Celia Aister, Janne Lantz Møller, Sophia Palmén……….und viele andere