News from our Artlab Kettinge the GHA Artist in Residency Program:

Public events:
Artistalk with Chloe Grove and Jean Baptist Monnin on 14th July at 3-5pm
Artistdinner open to artists of all fields 7-10pm
Artistalk with Ivan Prieto (SP) on 18th of August at 3-5pm
Artistdinner open to artists of all fields 7-10pme you
Residency ARTLAB Kettinge August  2018 Ivan Prieto (SP)

Residency ARTLAB Kettinge July 2018 Chloe Grove (GB) and Jean Baptist Monnin (FR)


(with kind support by INTEGRA LAWFIRM Copenhagen and Guldborgsund Municipality)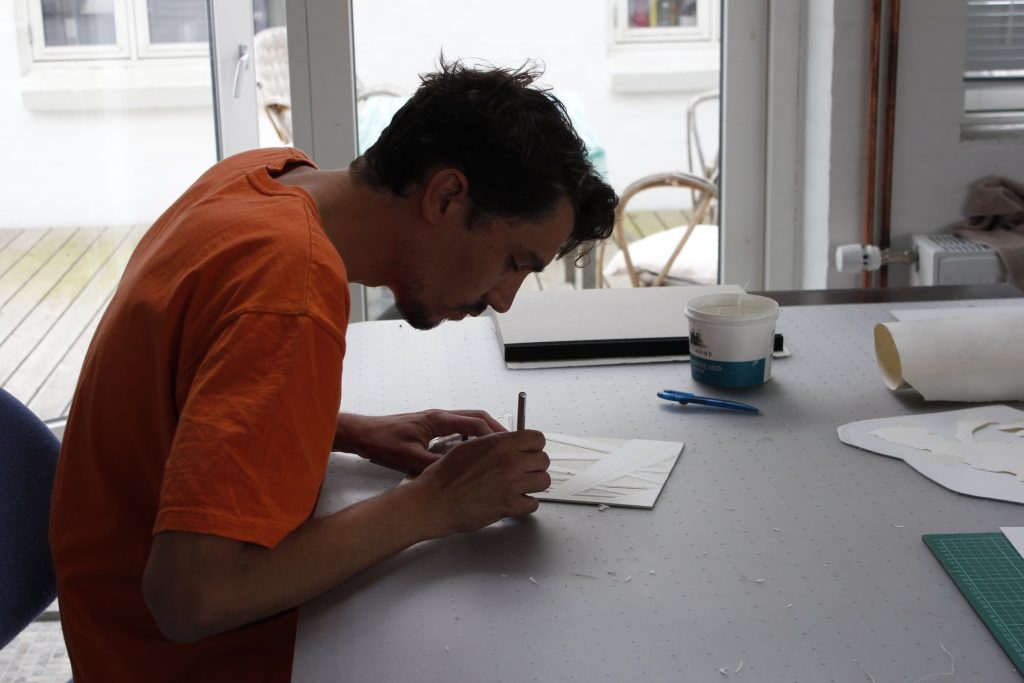 Jean Baptist Monnin (FR) artist in residenc july 2018
During my residency in Artlab Kettinge, I am continuing to work on my series of
large format drawings inspired by modern and contemporary architecture from
around the world: Basculement. The drawing I am working on at the moment
represent a detail of the Harpa concert hall of Reykjavik in Iceland. My goal is to
develop this project by improving my technique and working with different sizes
beyond the confines of my own place. The residency offers bright and open
spaces in a quiet area. It's a great opportunity for me to take advantage of the
environment and focus on this project in an isolated place.
My work is principally focused on the architecture that surrounds us and our
perception of it. I like to confront myself with perspective and to play with the
boundary between the two and the three dimensionality. Until now, I have been
predominantly working with graphite on paper. The residency also has the
advantage of a printing studio and so during my stay in Denmark I am using this
studio to develop my project through another technique: I am cutting images out of
cardboard, using the layers of the card to produce tonal layers. The straight
geometrical lines produced by the cut and the texture of the ripped cardboard
create interesting effects that enhance my visual language.
The peaceful environment of the residency is definitely having a beneficial
influence on my production.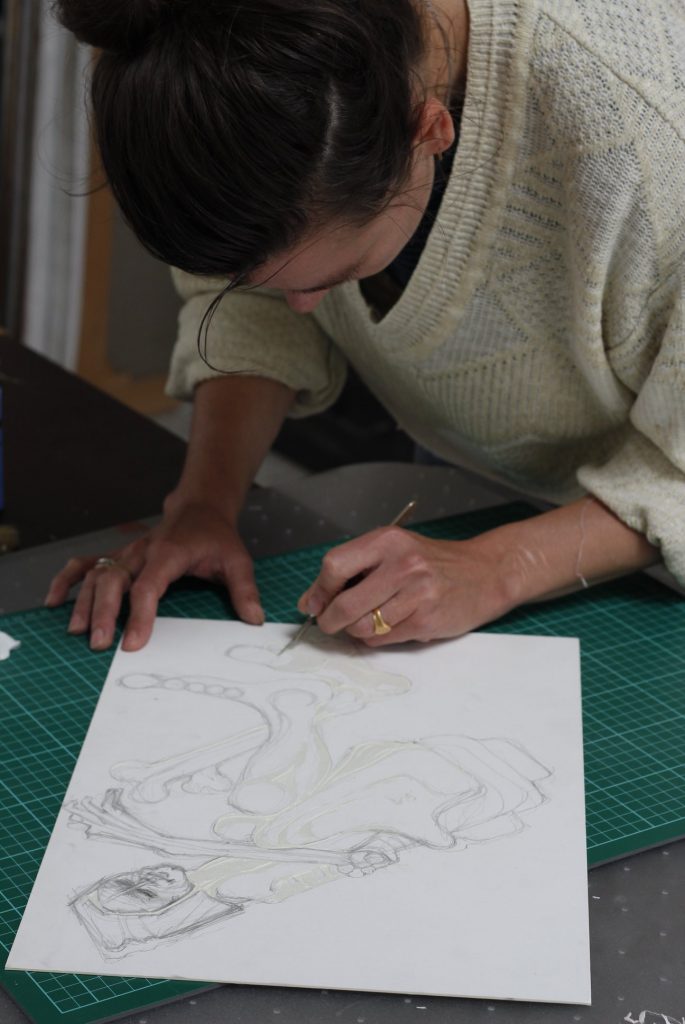 Chloe Grove (GB) artist in residenc july 2018
I first visited Lolland for the exhibition, Opdagelser, at Galleri Heike Arndt in October of last year. During my stay, I took the opportunity to go to the Fuglsang Museum where, within the excellent collection of Danish art, one painting in particular caught my imagination. Rizpa holder vagt ved galgen, 1911 by Johannes Glob references a biblical story whereby a mother sits by gallows for three months to protect the bodies of her three sons from being ravaged by animals. It was painted by Glob in the year he also had a son.
Glob was born on Lolland in 1882 where he lived until he was 14 years old. His son, Peter Vilhelm, was to become a prominent archaeologist whose most notable study was that of the Tollund Man.
I became fascinated with this father and son and the sombre subjects which inspired them, subjects which were relevant to the same period in history. For me there was an elegant sort of symmetry in this layering of time, something which was a central theme of my previous project.
I recently visited the Tollund Man at the Museet Silkeborg in order to produce some preliminary sketches. Now, during my residency, I am using these in combination with the inspiration taken from Peter Glob, Johannes Glob and Rizpah watches guard at the gallows.
Utilizing the etching facilities at ArtLab Kettinge, I am revisiting a print technique which I developed in 2008. I am in the process of producing an edition of graphic works, a three-colour impression of interlocking cardboard plates which attempts to illustrate my fascination with the subjects and combine them in one multi-layered image.
Residency ARTLAB Kettinge oct.11-o ct.16 ,2017
Chloe Grove (GB) Jean-Baptiste Monnin (FR) Lutz Hellmuth (DE) Raquel Algaba (ES) visited us in connection with the exhibition opening Discovery 2017. In addition to lots of preparation for the exhibition, there was also time to experience Lolland and walk around Nysted, Marienlyst, and visit the Fuglesang Museum. The artists were excited not only for our gallery but also for the beautiful scenery and the sweet people they met. Everyone says that the stay has been overwhelming with impressions and inspiration and that they would like to visit Lolland Falster again and will definitely recommend our Region to their network!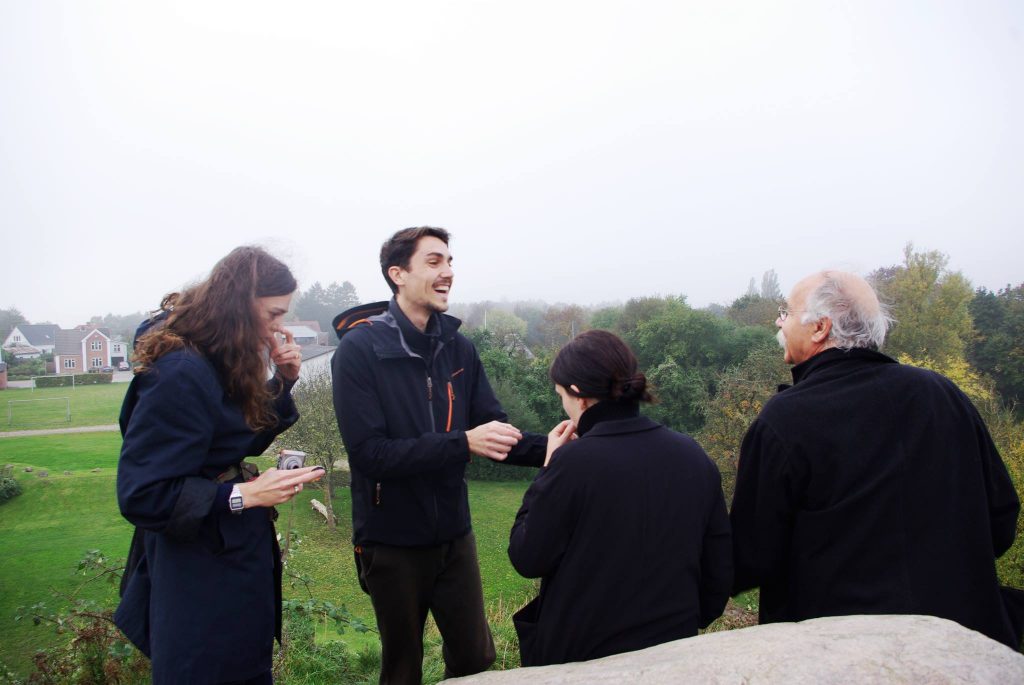 Chloe Grove (GB) Jean-Baptiste Monnin (FR) Lutz Hellmuth (DE) Raquel Algaba (ES)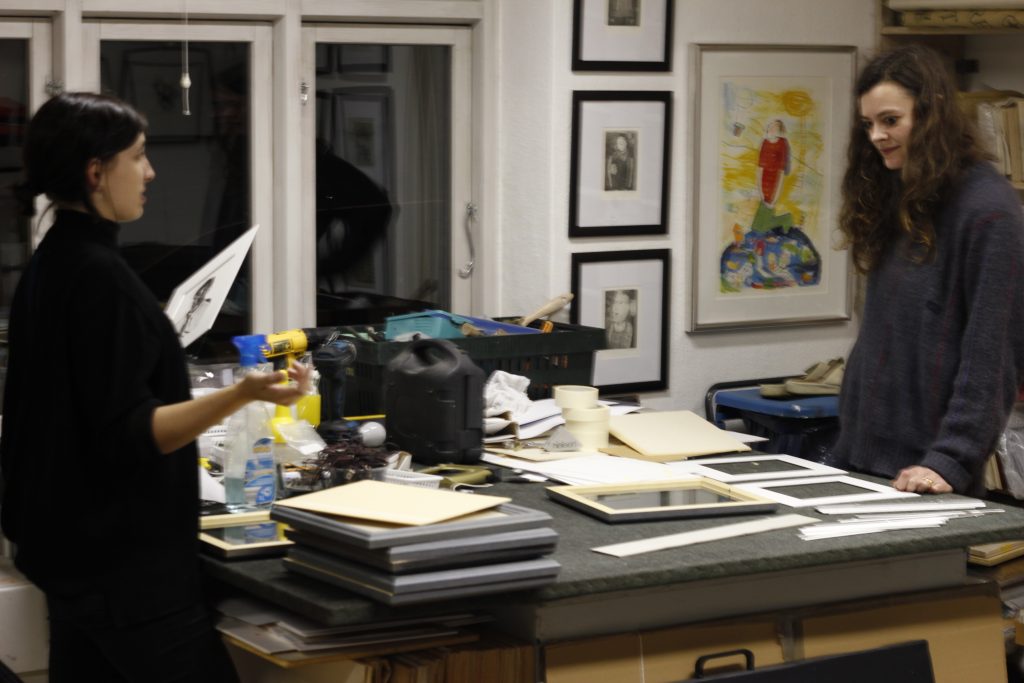 Raquel Algaba (ES)  and Chloe Grove (GB) prepairing for the show
Follow the artist the next 3 weeks on their journey on our
facebook page : Galleri Heike Arndt Kettinge
and Instagram : galleriheikearndtdk
Artlab Kettinge Grant for 2017 was given to the 2 following artists:
We welcome Ivan Prieto (ES)  and Fabio Valencia (CO) from July 1th – 30th in 2017
(kindly sponsored by Integra Lawfirm ,Copenhagen)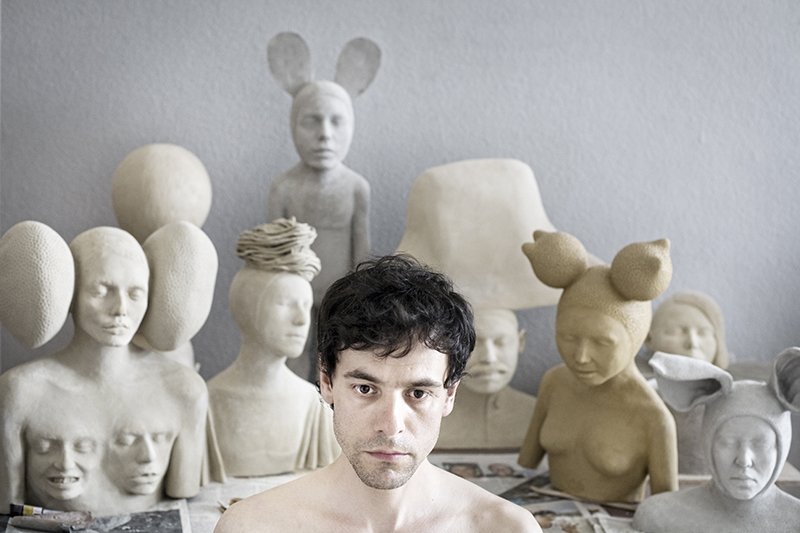 Iván Prieto (ES) was born in Ourense, Spain, but now works and lives in Berlin. His work focuses on ceramic sculptures, but Prieto also creates illustrations and installations. In his colourful surrealistic sculptures, Prieto captures certain fragility of humans and life in general, including indications to physical disabilities (such as deafness and blindness), as well as mental imperfections, with each character being inspired by real-life human counterparts. Having also had similar personal experiences, Prieto wants to explore the transgressing of physical and mental borders in his art, which are in some way relatable for everyone. In this way, the works also are a self-portrait of the artist.
and Fabio Valencia (CO)  also from July 1th-30th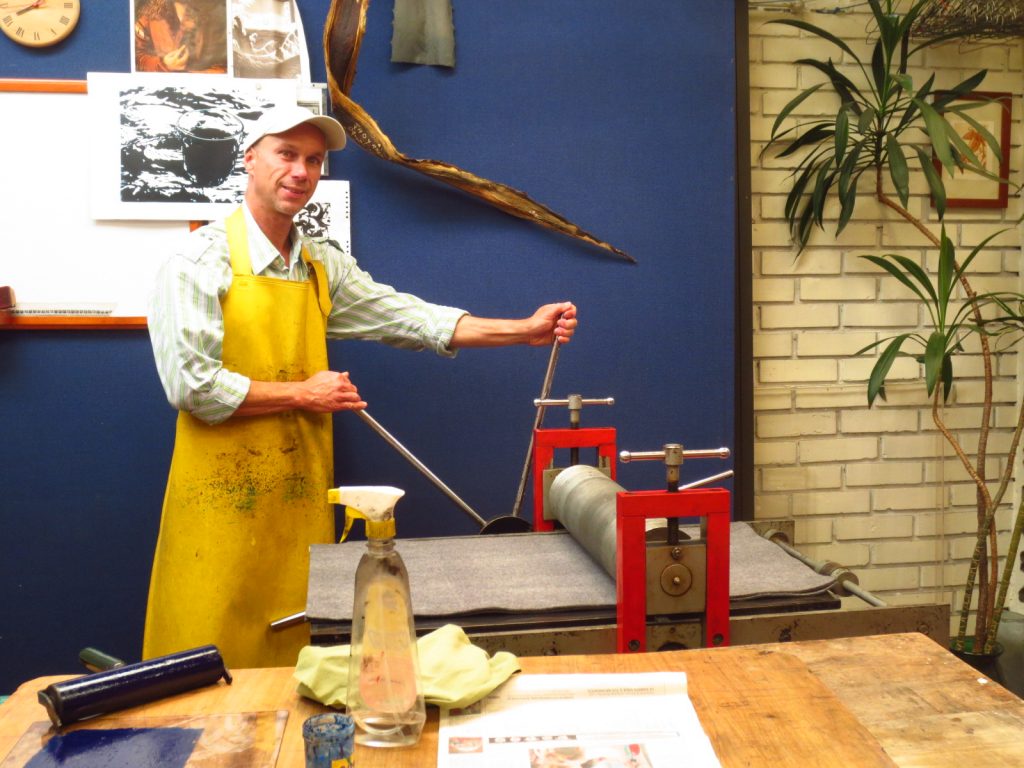 Fabio Valencia (CO) 
Printmaking artist Fabio Valencia, depicts the poetical aspects of different objects and nature in his print works. In this exhibition, Valencia's art concentrates on expressing concerns about water supply, and reflections about water's vitality as an element, creating a clear theme to his series of works. Valencia's pieces show simplicity and detailed prints that focus on important and current issues of our everyday lives.