Upcoming Exhibition Berlin
Hindsight
from 5th october to 29th october
Galleri Heike Arndt DK lädt Sie herzlich zu unserer Ausstellung "Hindsight" ein. Hier werden Werke der Künstler Henry Stöcker (DE), Poul R. Weile (DK), und Michael Kain (DE) präsentiert.
Der Fokus der Ausstellung liegt auf Rückblicken. Während des künstlerischen Prozesses wird es manchmal erst im Rückblick deutlich, dass neue kreative Richtungen erforscht wurden – wie in der englischen Redewendung: with the benefit of hindsight.
Alle drei Künstler haben während signifikante Veränderungen in Europa Werke produziert und haben haben unzählige dieser kreativen Prozesse durchlebt. Stöckers Skulpturen sind durch viele vorbereitende Skizzen realisiert und zeugen von einer spielerischen Herangehensweise, indem sie den Betrachter zu einer Suche nach erkennbaren Formen einlädt. In Weiles Collagen tritt eine Vereinigung des Alten und Neuen durch neu entdeckte Elemente, wie zum Beispiel Fotografien und die aus der Kindheit bekannten Spirograph, hervor. Die abstrakte Malerei von Kain spiegelt eine primitive, aber aufmerksame, Erforschung der Ölfarbe als Arbeitswerkzeug hervor, und ergänzt seine gefühlsbetonte Farbenwahl. "Hindsight" stellt eine Reise durch mehrfache Richtungen der künstlerischen Ausdrucksweise vor, und wiedergibt Erfahrung, Reflektion und Nostalgie.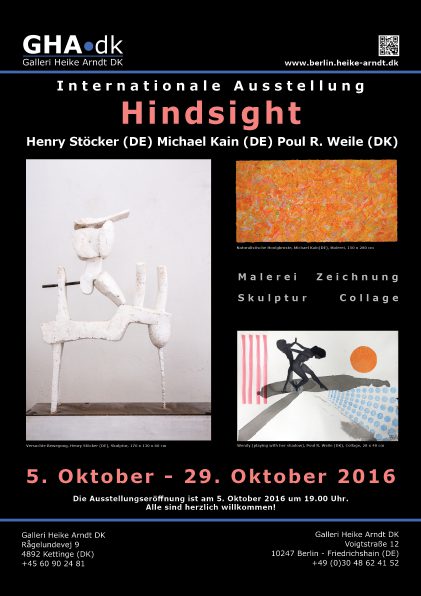 Participating Artists in 

Hindsight

are: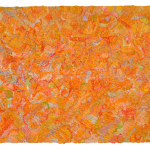 Michael Kain (DE)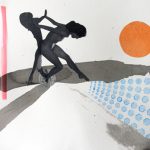 Poul R. Weile (DK)
ARTIST PROFILES – HINDSIGHT
Henry Stöcker (DE)
Henry Stöcker (DE), born in 1954 on the island of Rügen, Germany, is a predominantly sculptural artist whose works are significantly influenced by his extensive biological studies at the University of Rostock and fascination with the subject. The result is a body of work that demonstrates a perfectly balanced dialogue between science and art. Through playful use of form, Stöcker is continually testing the viewer to look for something recognisable, bringing to life biomorphic shapes that may otherwise only be seen under a microscope.
Michael Kain (DE)
Michael Kain (DE) is a Berlin-based abstract painter, with roots in the traditions of classical figurative art. He now creates works comprised of heavy layering of oil paint and demonstrates attentative experimentation with colour and tone. His pieces can be said to reminisce modernist values of pure painting, where there is an honesty in the relationship between the paint and the canvas and no 'illusory' storytelling through recognisable figures.
Poul Weile (DK) 
Poul R. Weile (DK), born in 1954 in Odense, Denmark, is a recognized sculptor and visual artist. Integral to Weile's practice is his open-minded approach and the fact that he follows no style, which has indeed become his artistic signature. In his mixed-media collages, Weile creates a weird and wonderful environment for a found image, often an erotic female form. His work bridges the line between kitsch and art, and embodies senses of humour and irony that are incredibly inviting. Weile has a great thirst for knowledge, and an inherent curiosity that still today leads him to push boundaries in his own expression of visual art.