FUREDI & VAN LIESHOUT (DE/NL)
Artist duo Simone Furedi (DE) and Luc van Lieshout (HOL) create innovative digitally remastered photographs that explore socially critical themes and injustice of modern society using a humoristic approach.
The mix of graphics, text and photography creates collages that simultaneously play with and challenge conventional stereotypes and cultural ideals such as aging, beauty and market-value.
By using advertising and graphic tools their motifs get the question of over-consumption across.
Their work reminds us to be aware of the constant flow of information and influence of advertising on our unconscious daily choices and values.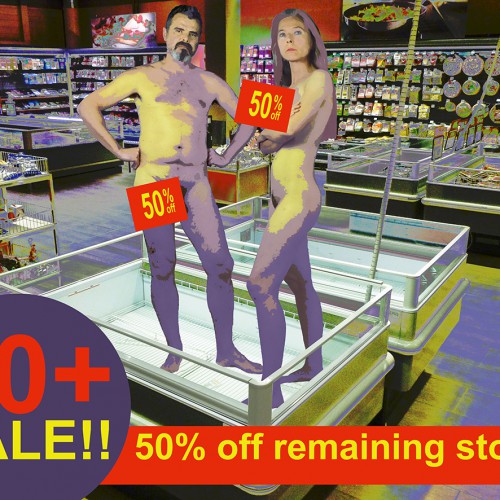 Füredi & Van Lieshout
                        Ignorance1                                                                                    Ignorance2