Izolda 'Bizzy' Lautner (GB)
by (GHA)
Izolda 'Bizzy' Lautner (GB) creates her images using cut-out stencils. Through this technique she achieves clean lines and a street art-feel. Bizzy has been invited to perform at several large street art and graffiti festivals in Europe.
The works have pop-cultural references and explore and questions the beauty industry through the images of the perfect woman, perfect clothes and perfect body.
The clean lines and basic colors supported by classical papercut techniques, with references to even the Danish writer and artist H.C. Andersen and to shadowplay of that time, are significant for her work.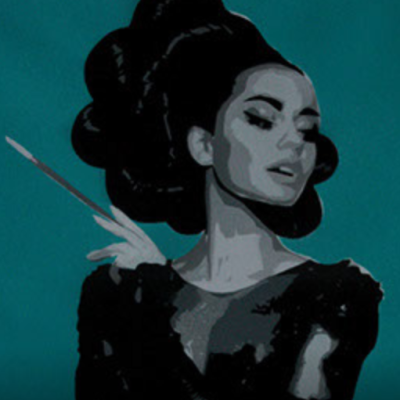 Izolda 'Bizzy' Lautner (GB)
                          work1                                                       work2