Mahdieh Azizi Rad (IR)
In her striking etchings, Mahdieh Azizi Rad plays with dimensions and perspective in order to make us feel closer to the piece. As a result of such proximity, we appreciate the figurative, macabre details.
Mahdieh Azizi Rad has been a printmaker for seven years, focusing mostly on etching and aquatint.  All her pieces present in our Mini Maxi Print Berlin 2019 exhibition have common characteristics.
They all have a rural setting, representing crows and women or human bodies. These details give the pieces a haunting feeling. Rad claims that the crow plays an important role in her pieces as "he is so clever and unique with an attractive black colour" (2019).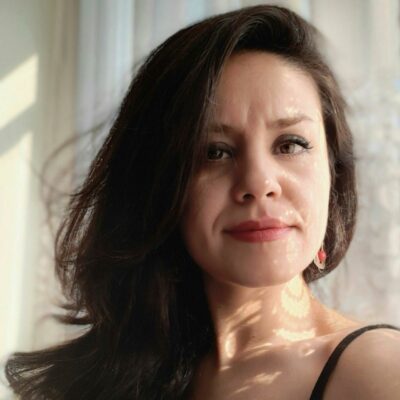 Mahdieh Azizi Rad (IR)
Crows also have many dark connotations associated with them, giving the etchings an overall morbid feeling. This atmosphere is further amplified by the works' monochromatic colour scheme.
Find more works on our webshop here>>>>>
From the Bright Shores                                                              From the Bright Shores