ALEKSANDRA SZAFIEJEW (PL)
Text written by GHA

With glass as her chosen medium, Aleksandra Szafiejew creates multi-layered images rich in texture and movement.
A series of her sculptures made in glass develop the topic of serial repetition: many pieces consist of several modules, which contribute to give an idea of an alienation perpetrated on the main subject.
For instance, in one of her work little toddlers' bodies are put into a replicative process which relocates the element under a totally different perspective from common one, as the babies accumulated one next to the other become a mysterious and upsetting vision.
The choice of employing kiln-formed painted glass, showing again a remarkably modern, refined conception of materiality. The subjects vary from abstract forms to human busts.
The captivating shapes and created patterns seem like an interpretation of her inspiration from nature. Her artworks leave a thoughtful, lively feeling as she, consciously, seeks the viewer's attention with her works.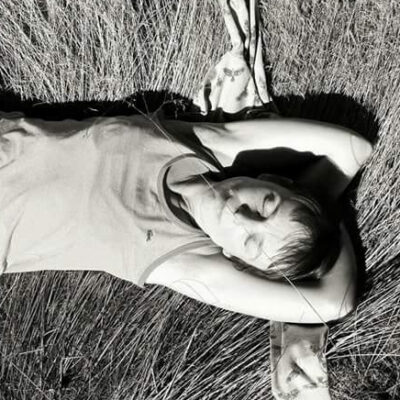 Aleksandra Szafiejew
Both the figurative works and her more recent abstract works are characterised by a particular rhythm that is a source of constant fascination and exploration. The abstract nature of her works is saturated by the contrast between bright golds and intense blacks.
Powerful, energetic artworks are created when the shapes and textures are allowed to interweave. The artist is intrigued by the metaphorical and the literal contradiction between the colours themselves. Emulating organic, nature-inspired shapes like volcanos or mountains contributes to the compelling, forceful and dynamic result of the finished pieces.
See more works in our webshop >>
Schwarzes_Gold#2 Schwarzes_Gold#3