Arron Foster (US)
Arron Foster's (US) screen prints blur the lines between the physical landscapes and cognitive ones, by combining photographs and colourful dots. Also, he focuses on relationships and narratives that someone can develop with a public space. These landscapes are Foster's narratives on specific places, creating a completely new scenery by modifying them according to his imagination.
His landscapes carry a strong ecological message and they re – examine our relationship with the public spaces we live in and intervene as humans. By placing nature in the center of his work, he underlines the importance for awareness and care for our surroundings. 
His landscapes give the impression of carrying a strong moving energy, through the vibrant colours and shapes and a combination of vivid light and sound waves.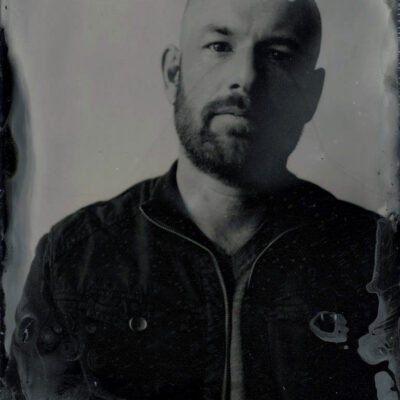 Arron Foster (US)
The final images are dreamy, almost metaphysical, balancing among earthly and galaxian elements. Diverse colours and repetitive multiple geometrical shapes creating a unique atmosphere. The existing physical place and the artist's imagination invite the viewer to explore.
See more works in our webshop >>
                              Foster                                                                             Sundown