Baukje de Loos (NL)
Dutch artist Baukje de Loos' figurative etchings represent everyday situations expressed through her classical approach. She plays with textures using various printing techniques such as aquatint, mezzotint and drypoint on the same print.
Her etchings have an airy, wispy almost faded feel due to her use of a delicate light and grey colour scale. The composition develops horizontally, where the characters are often immersed within these settings of everyday life: the street, a bar, a flat are typical scenarios represented by de Loos, giving the work familiar traits. The poses of the static figures suggest that a photo has been taken while they were waiting for something to happen.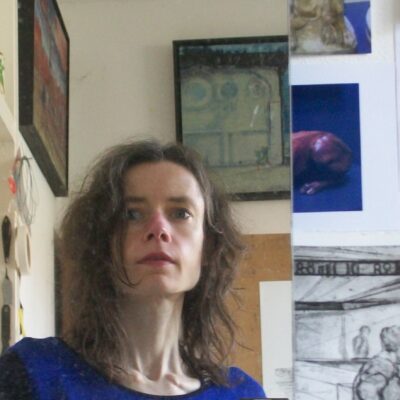 Baukje de Loos (NL)
In her artworks, de Loos is able to express the classical concept of incompleteness. By creating the delicate outlines of her figures, contrasted with the undefined background, she transmits a sense of vagueness to the overall atmosphere. This way of depicting the scenes is reminiscent of a sketch but in this case the work is finalized in a print.
See more works in our webshop >>
Interior VI Neapolitan square