FRANK PAUL (DE)

Frank Paul started his career as an artist when he moved to Berlin. While in Berlin, he considered that the city captured perfectly the atmosphere and artistic values of both Western and Eastern Europe, which he also had to replicate in his artworks.
Thus, Frank Paul's works are characterized by darkness, drama, and irony. He uses an expressive palette of strong colors, especially reds and blacks, and strong brush movements to manifest different symbolic references that are represented through bizarre and alluring figures. He works both with painting and sculpture, oftentimes even combining the two. This combination creates a dialog between audiences and their observation skills. As his installations often change surface, Paul creates a bizarre yet intriguing universe that yearns to show the audiences the ups and downs of everyday life. His representation of daily life is highly symbolic, but at the same time full of humor as he mocks the values of our capitalistic and highly consumerist society. By making use of myths and deconstructed structures, his artworks also create a mood of social dissonance.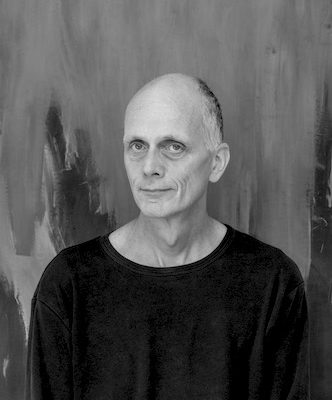 Frank Paul
His artistic universe is filled with people living their normal lives but that have to deal with constant mood swings between joy and sorrow. His subjects are often trapped in their own minds, battling their demons and are constantly trying to escape their reality or, at least, trying to understand the complex issues and questions of life.
Frank Paul also mixes his techniques, by adding wood, canvas, gypsum and foreign objects. Additionally, he creates stiffened figures, most often in plaster, that catch life as it is in the current moment.
Thus, Frank Paul captures in his artworks the essence of daily life through the creation of imaginative and suggestive creatures and figures.
See more works in our webshop >>
                                  FRPA8                                                                         Workdetail