Glyn Newman (UK)
Glyn Newman's abstract linocuts explore the impact of industrialization. They address the interplay between the urban and the natural world in a geometric manner.
In his pieces, many abstract and fragmental elements can be interpreted differently, reminding figures and landscapes, combining in a dreamy way. Monochromatic colours are used, especially black and gray, reminding us of the oppressive chimney smoke seen in urban environments.
In order to explore industrialization, he creates abstract robot-like figures organically combined together like one. Although his abstract characters cannot be easily defined, the overall landscape showcases decay and disaster of human intervention to nature in a symbolic way.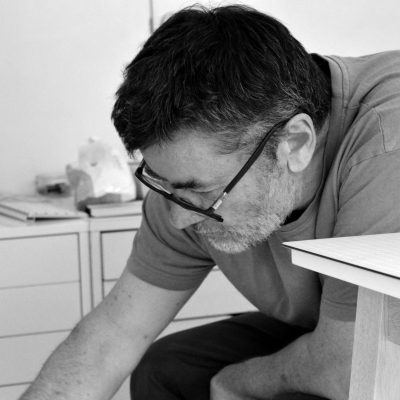 Glyn Newman (UK)
The viewer comes in front of this narrative which awakes ecological awareness. In this narrative everything is schematic and one dimensional lacking colour, opposed to nature and living beings. This almost nightmarish depiction of life has a strong impact on the viewer to re-examine ecological disaster and its impacts.
Find more works on our webshop here>>>>>
Weeds 3                                                                                                    Weeds 1