Inka Uzoma (DE)
Make-up artist for theater and television in Dortmund, Cologne and Hamburg.
Studied sculpture at the Academy of Fine Arts, Hamburg.
Member of the BBK- Bremen, Künsterlerhaus – Eimsbüttel (chairwoman from 1992-95)
Co-founder of the artist group "TIBP".
Inka Uzoma's interest is often the representation of the human being,
but the artist is fascinated not only by the human being as a single individual, but also as a communicative being in all its complex complexity. Her associative depiction of interpersonal relationships allows the viewer different interpretations.
In addition to the design of the human being, Uzoma is also attracted to the representation of mythical figures and abstract objects.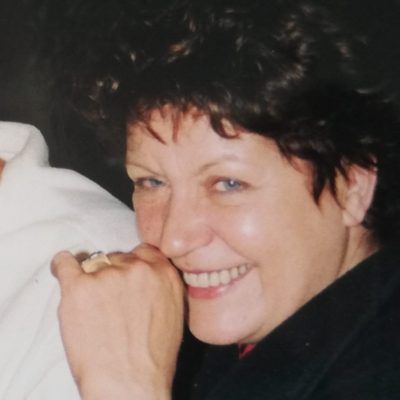 Inka Uzoma
The sculptor always manages to capture the decisive moment in her works and to deepen it in such a way that the curiosity of the viewer is aroused.Her sculptures reduce sensations, moods and irritations to the essential, give them form, color and content and thus make them "comprehensible" in the literal sense for the viewer.
(Text excerpt: Peter J. Boock)
"My sculptural works move stylistically both between figuratively elaborated, as well as reduced, stylized form.
Through clear, angular contours in conjunction with soft curves, a tension between expression and form is achieved.
My preferred material is bronze. Other materials are steel, clay and wood.
In my paintings are often pictorial elements again. However, the palette ranges from figurative representation to abstraction.
See more works in our webshop >>
Mother with child (front) Mother with child (back)