IVAN MILENKOVIC (RS)

Serbian artist Ivan Milenkovic's oil on canvas artworks shed light on one of the most relevant social issues of our times: digitalisation. The role of digital devices in our lives and the relationship between technology and human beings can be considered the main focus of his works.   
Dark colours tend to occupy most of the surface of the canva, but are sharply contrasted by the artificial light of digital devices that enlight human figures using them. Sometimes the whole body is represented, other times just part of it, especially hands. Artificial light seems to be the only existent one of Milenkovic's pictorial world and the strength of his art consists, along with his stylistic perfection, with the capacity of putting a new, contemporary reality onto his canvas.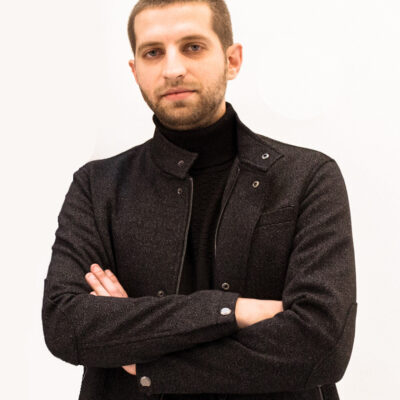 Ivan Milenkovic
He also manages to express a certain sense of sadness and coldness related to this new way of approaching life, constantly shielded by technology. There is no more space for human relationships or human beings are not capable anymore to relationate naturally with the space where they live. One painting shows a couple of children, one next to the other,they are completely detached from everything but the screen in front of them, whose light allows them to emerge from the dark background.

The obsession with digital devices seems to have replaced real human interactions, often generating loneliness.
See more works in our webshop >>
    Smartphone Light (magic touch) 2                          Tablet Light 2