Martina Nikova (BG/US)
Martina Nikova portrays dogs in her detailed and minimalistic lithographs. Her works can be perceived as quirky and amusing since she presents the characters from an unusual perspective.
A dog with a big head and small paws or a dog with a massive body and tiny tail and ears may charm the viewer. The solitary dogs look bizarre and serious at the same time and carry the narrative, somehow appealing to the tender feelings in the audience.
Classic lithography enables Nikova to experiment with a wide range of tones, adding shadows and liveliness to her subjects. Despite somewhat distorted proportions, the characters look realistic. The smoothness of their fur is put in contrast with the sharp outline. They are reminiscent of stuffed toys, making the viewer want to touch them.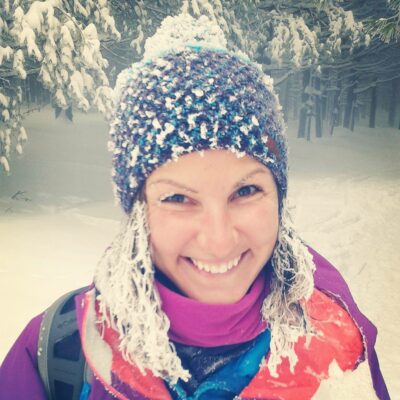 Martina Nikova (BG/US)
The peculiar feature of Nikova's work is the empty background. The contrast between the blank setting and the dark animals leads to the narrative being carried out by the figure, when the focus lays on the dogs' eyes, tiny noses, or adorable paws, reminding us of pets. Her artworks entertain the viewer with the charming muzzles and quirky shapes.
See more works in our webshop >>
                                   Myrah                                                                             Tar