NIALL DOOLEY (IR/DE)

Niall Dooley (IRL) makes colorful figurative drawings which use visual metaphor to suggest notions pertaining to contemporary society. His work usually depict figures in some sort of unusual or mundane act, composed in such a way as to have some sort of symbolic resonance.
A lot of Dooley's work uses visual means to refer to irrational and paradoxical aspects of human involvement. He deals a lot with the relationship between individual and collective experience and how it informs objective reality.
Dooley works can be seen as drawn paintings or painted drawings and have a distinct, clean style. He composes figurative drawings in which the people become literal references to something that the viewer can relate to or associate around. The characters in his drawings become part of the narrative, a vehicle to speak symbolically about human issues and situations, representing both the individual and the collective.
Dooley takes inspiration from daily life but also from photographs and his own imagination. The foundation of his drawings is realism, used in a way to acquaint the viewer with something they can relate to, using clever illustrations to communicate interesting, relevant and provocative ideas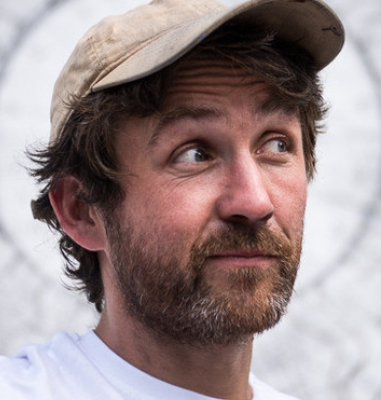 NIALL DOOLEY
Niall Dooley graduated from the National College of Art & Design, Dublin (IR) in 2009 and has participated in several group and solo exhibitions around the world, including England, Germany Ireland, China and the U.S. Dooley lives and works in Berlin, Germany
See more works in our webshop >>
                                      NDDR3                                                                               NDDR14