Roberta Restaino (IT)
Restaino's non-figurative serigraphies can only be approached by accepting art as an open system: insightful and mutable.
Roberta Restaino is an italian artist. Her work can be found in several public permanent collections such as Centro de Arte Faro Cabo Mayor in Spain, SGC International Archives, MAPC Archives.
Restaino's serigraphies represent abstract elements, composed of well-defined colours, which resemble biological structures. Intense tones of colour are created through the serigraphy printing technique. Patches of colours and patterns are superposed playfully, resulting in an overall union in the piece. This results in fascinating light-hearted pieces.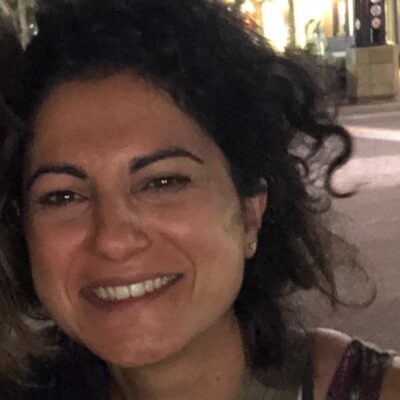 Roberta Restaino (IT)
Her prints are made using the serigraphy, woodcut and dry-point technique. For the serigraphy technique, a screen, made of silk, polyester or nylon is used as a stencil over a wood or aluminum frame. Ink or paint is then forced through the open fabric, with a rubber blade, onto the paper. A different screen is used for each colour in the print, resulting in a final serigraph with great colour density, saturation, and texture. These various intense colours are seen in her works.
Find more works on our webshop here>>>>>
Decoded                                                                                                   Organism