Sohee Kim (KR)
Sohee Kim's etchings and chine-collés depict surrealistic and absurd scenes using everyday settings and objects.
The precise details in the pictures combined with these invented episodes are both fascinating and disturbing. They will trigger the viewer's curiosity.
The imaginative scenes are humorous: for instance a cat carrying his own owner in a box, cardboard boxes instead of an underground train, or fingers replacing a hairbrush. Through absurdity and using this irony, Kim represents our day to day life. Through playfulness, she expresses the ridiculousness and pointlessness of reality.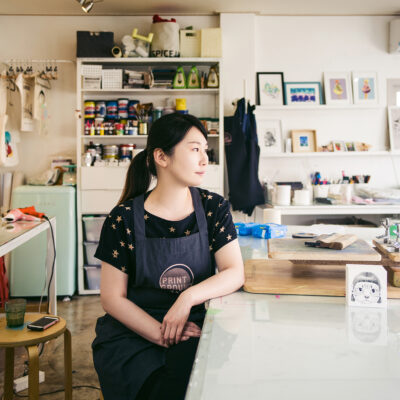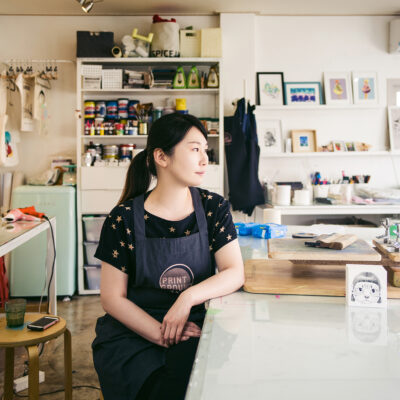 Sohee Kim (KR)
For Kim, imagination is an important tool. She states: "Because humorous images born of a playful imagination connect with our everyday lives in a manner different from that of reality, they may appear to be meaningless or illogical, but in fact they represent one facet of life. Perhaps they could even be said to reflect the facts of life."
In the artist's works, a monochromatic colour scheme is combined with occasional hints of colour, giving an overall dreamlike appeal to the works. Kim uses the chine-collé technique for these colours, where a light piece of paper is cut up, coloured and stitched to the etching during the printing process.
Find more works on our webshop here>>>>>
Brush                                                                                                         Sandwich