Ulrich J. Wolff (DE)
Ulrich J. Wolff mixed media prints, present uncanny urban spaces. When combining several print techniques he underlines the relation between space and colour. His city scenery is blurry, sometimes ruined, interrupted by large colour surfaces or small colour traces in the landscapes, challenging the viewer's eye.
Wolff's dark architectural locations with multiple projection points, invites the viewer in. They are relatable but at the same time their paramorphosis creates a supernatural atmosphere. The building facades are almost everywhere, embracing a feeling of claustrophobia, imitating the fast movement and pace. These elements are dominant in most metropolitan environments, making a comment on the urban aesthetic and lifestyle.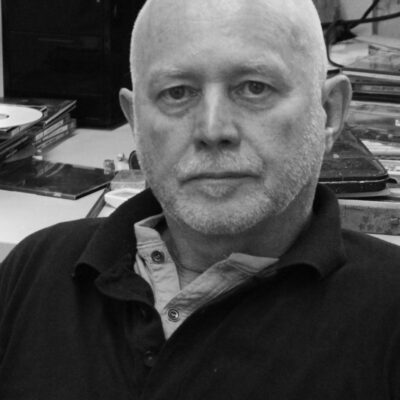 Ulrich J. Wolff (DE)
The constractions give the impression of a science fiction movie style. The apocalyptic and almost supernatural atmosphere, without a single living sign, enhances the dystopian scenery. Suddenly, the complex architectural synthesis is interrupted by a monochromatic stripe of bright colour. The use of colour is used almost like a curtain, placing the viewer as an observer inside an opposite building, looking outside of the window.
Wolff's landscapes are a strong comment on the current urban living and what the contemporary aesthetic and especially architecture have become. Questioning character and beauty of current accommodations in chaotic urban spaces.
See more works in our webshop >>
                             Inner Space