GIULIA SERI (IT)

In the Italian artist Giulia Seri's watercolor works, the medium fits perfectly with the subject. Seri realizes portraits of people who appear frail and delicate. They stare at the viewer, exposing their fragility and their mental states. They seem inquisitive, incredulous or even desperate: their emotions are offered to the eye of the beholder, thus creating an empathic connection.
Sometimes, only the face is depicted: blue stains in the eyes, seemingly tears, the teeth and the tongue in prominence, accentuating a scream of sorrow. In other cases, only the body is shown, and studied in its anatomical components as with an x-ray scan. The internal organs are represented, as well as the blood circulation system in the limbs. More often, the whole body is represented. The human shape is not realistically defined. It is sharp-edged, the cod-eyes are exaggerated, the proportions not respected and deformed.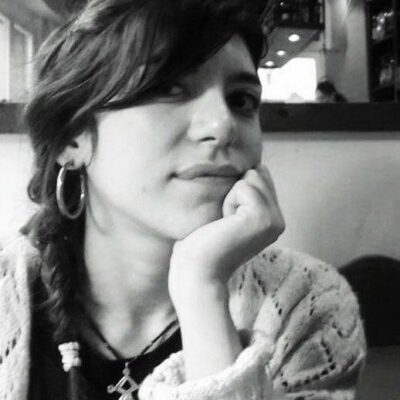 Giulia Seri
For her portraits, Giulia Seri relies on mixed techniques. Watercolors and pastels dye the figures lightly with different shades of pink, red or brown. To create patch effects and alter the paper, the artist utilizes liquid coffee. The spectator is consequently captured by the ethereal atmosphere and by the mysterious and enigmatic character of the characters illustrated, who stand alone on the artworks' surface.
See more works in our webshop >>
                         Untitled                                         Tavola Anatomica