MIGUEL ROZAS (BE)

Belgian-Chilean photographer Miguel Rozas' visual work carries heavy socio-political overtones. He seeks to inspire the audience of his photography to consider the world around them more carefully and to discover beauty and humanity in unusual places.   
In his works the haunting figures of young girls covered by wedding veils both desturbe the viewer and encourage them to question their fate. While the scene connotes the horrors of child marriage the eyes of the viewer are drawn to the young girls who are the focus of the piece. Whilst they are wearing wedding veils, underneath they are still wearing their own childrens' clothes. The juxtaposition highlights their youth and innocence. His works encourage looking past the obvious to engage with the subject upon closer observation. His works speak to our times of unveiled globalization as a personal response to historical events and social and political facts.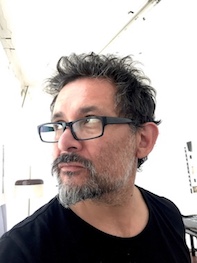 Miguel Rozas
Rozas currently lives between Berlin and Brussels. His current research focuses on the relationship between politics and mass media creating video portraits of social minorities and collaborating as a filmmaker for several TV channels in Europe and a number of contemporary artists in South America, Europe and China.
See more works in our webshop >>
                         MARIA                                                     ELSA